So, a photo from around the end of the last stage. I've cut round the taps – this proved to be awkward to cover later, but I'm not sure anything else would have been better. I might revisit this – creating another panel that worked with the rest would be possible.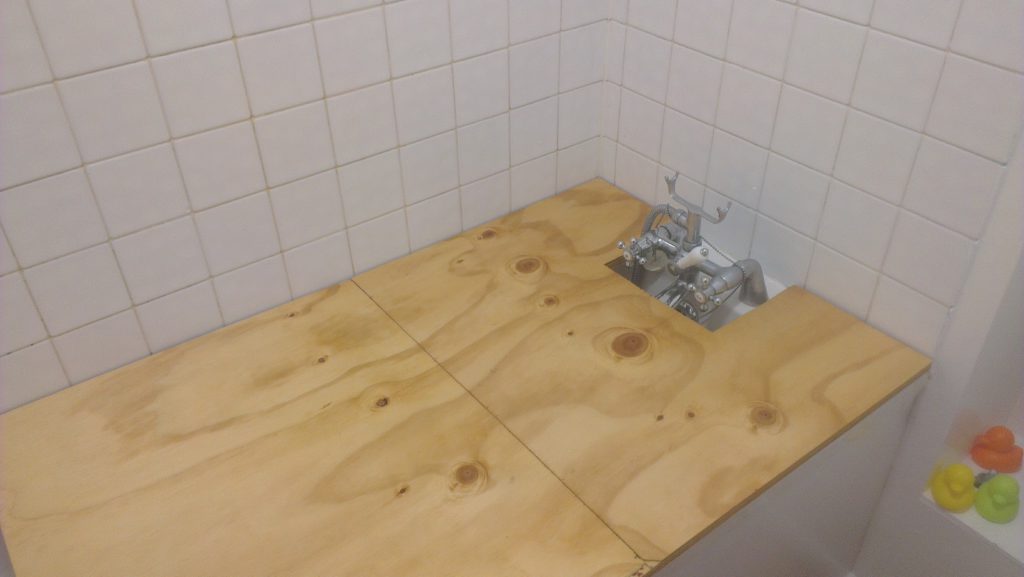 Now some progress. I purchased some 2 inch foam sheet (panels?) from Dunelm as well as some PVC coated fabric for a wipe clean covering. I just guessed on 2 inch being enough, I really didn't want to go up and use 3 inch and it seems comfortable enough.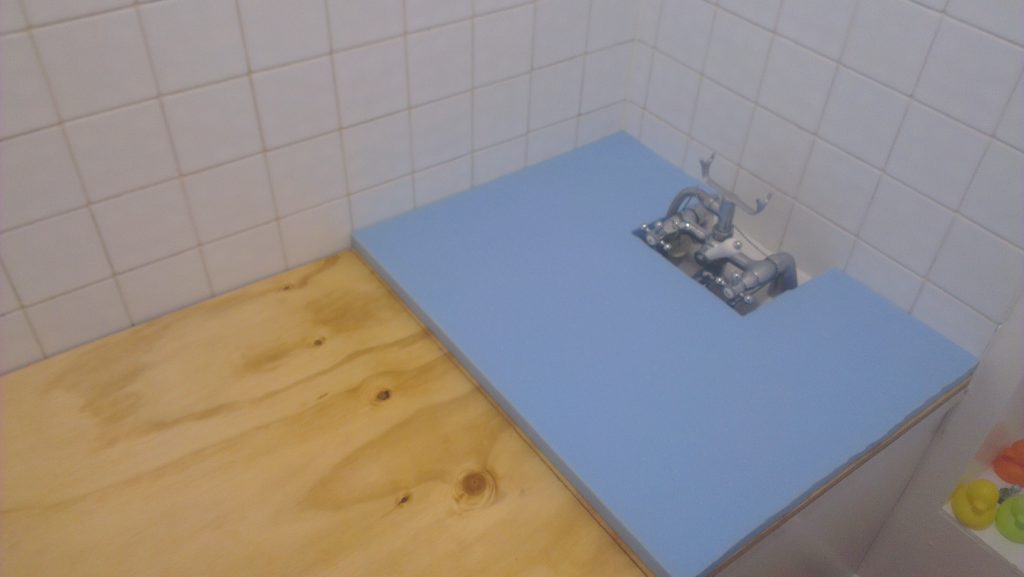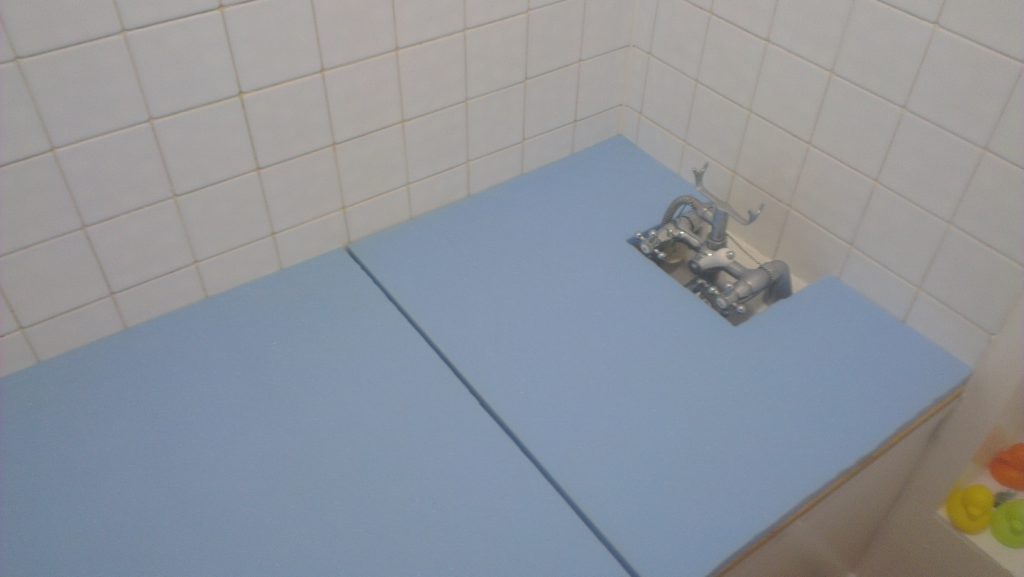 With the foam cut to size, on to the covering to made it wipe clean. A traditional approach here – pinned in place with brass tacks. Now, getting actual solid brass tacks wasn't easy (I ended getting them via Etsy Studio) but I really don't want anything that will rust – so the cheap steel ones are ruled out. Corners are folded in, making sure the extra layers sit on the 'end' of the boards – rather than adding to the width, where the distances are more critical in fitting all three boards in the set space.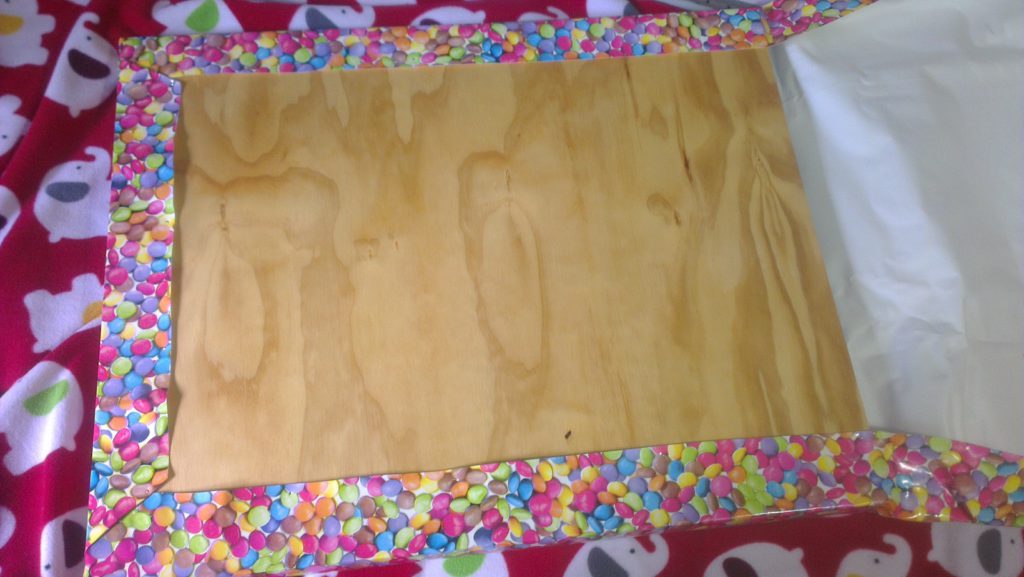 The last board gave some trouble in this regard – eventually I ended up with the main section wrapped around the edges are all but one side of the cut out for the taps. The final side of that was covered with an additional piece which runs over the first layer and down the end of the cut out to cover the last section of foam. Possibly not the best but closest I could figure out – and didn't require any sewing.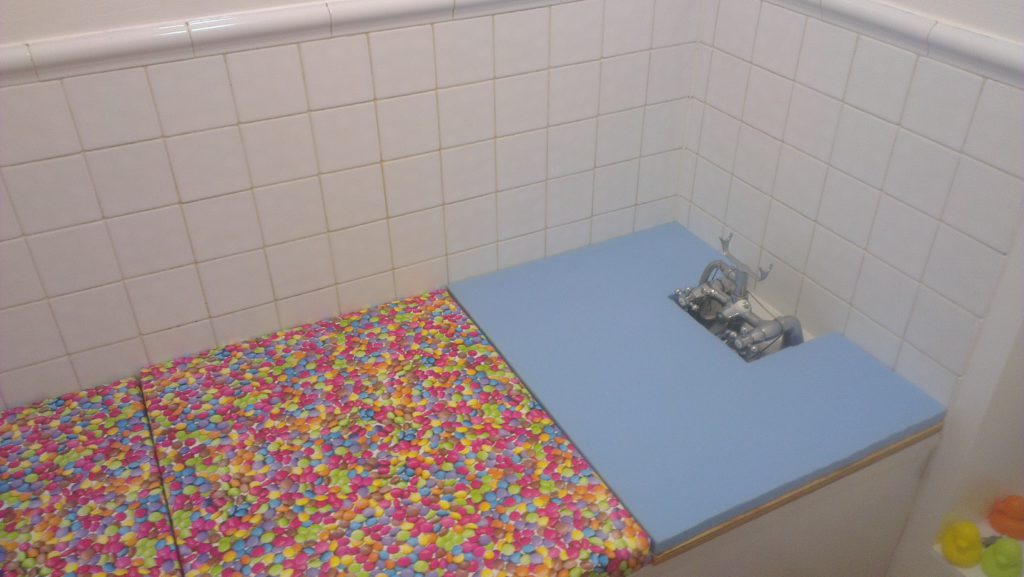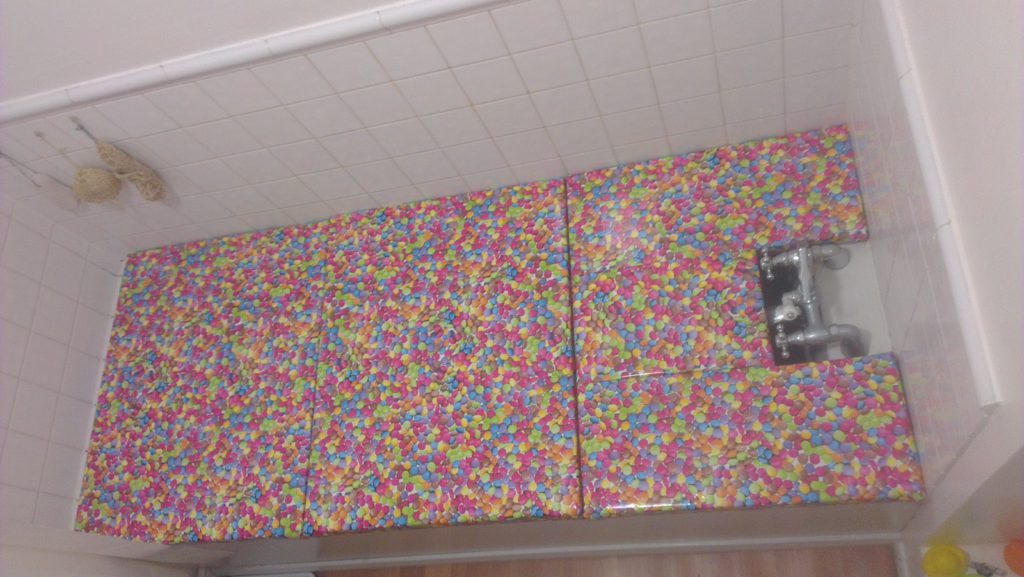 Still to add are some blocks underneath to prevent the boards sliding, and a victim volunteer who tested it suggested some securing points would be a good idea. I had been thinking of one or two, but possibly that's going to be increased, making this a rather kinky changing table. Possibly even something above to allow legs to be lift easily (and held if desired!).
More updates to come, although it has already seem some (careful) use as is.